AS Roma vs Bologna
man, 18 feb 2019

, Stadio Olimpico

.

* Endelig kampdato og tidspunkt for kick-off bekreftes 5-30 dager før kampen. Hvis du er usikker på tidspunktet kan du dobbeltsjekke via klubbens offisielle hjemmeside. Endringer innad i tidsrammen ligger utenfor vår kontroll, og vi ber deg derfor ta høyde for dette når du planlegger turen din.
* Vi garanterer at dere får sitte samlet. Når du bestiller flere billetter vil dere alltid plasseres ved siden av, rett foran eller rett bak hverandre.
* Du vil alltid bli tildelt plasser blant hjemmesupporterne eller i den nøytrale sonen.
* Når du har fullført bestillingen mottar du en bekreftelse/kvittering, og e-billettene blir sendt til innboksen din umiddelbart.
* All info om henting eller levering av de originale billettene til kampen finnes på e-billetten din.
* Vi anbefaler at du leser nøye igjennom vilkårene våre for bestilling av fotballbilletter!

Under kan du lese mer om hvilke plasser og kategorier som er tilgjengelige på denne kampen.

Longside - Monte Mario : Longside Tickets on Monte Mario Tribuna.
Longside - Tevere: Longside Tickets on Tevere Tribuna.
Longside - Parterre Tevere: Longside Tickets(

1st sections - blocks 28, 32, 35, 39)

on Tevere Tribuna.
Shortside - Distinti: Tickets on Short side or Distinti Tribuna.



NEW:

AS Roma VIP Tickets: The Seats are located on Tribune d'Onore(The Purple area on our arena plan), with perfect view of the pit, access to private terrace and private lobby PLUS a great view of Curva Sud and the world-famous Curva Sud fans.
Incl. in AS Roma VIP Tickets:
- Private Chauffeur to and from Your Hotel directly to Stadio Olimpico.
- VIP Seats in Tribuna d'Onore Laterale DX (not sold in general public).
- Premium Hospitality with gourmet buffet and open bar through the entire game.
- Complimentary AS Roma Scarf.
Arenainfo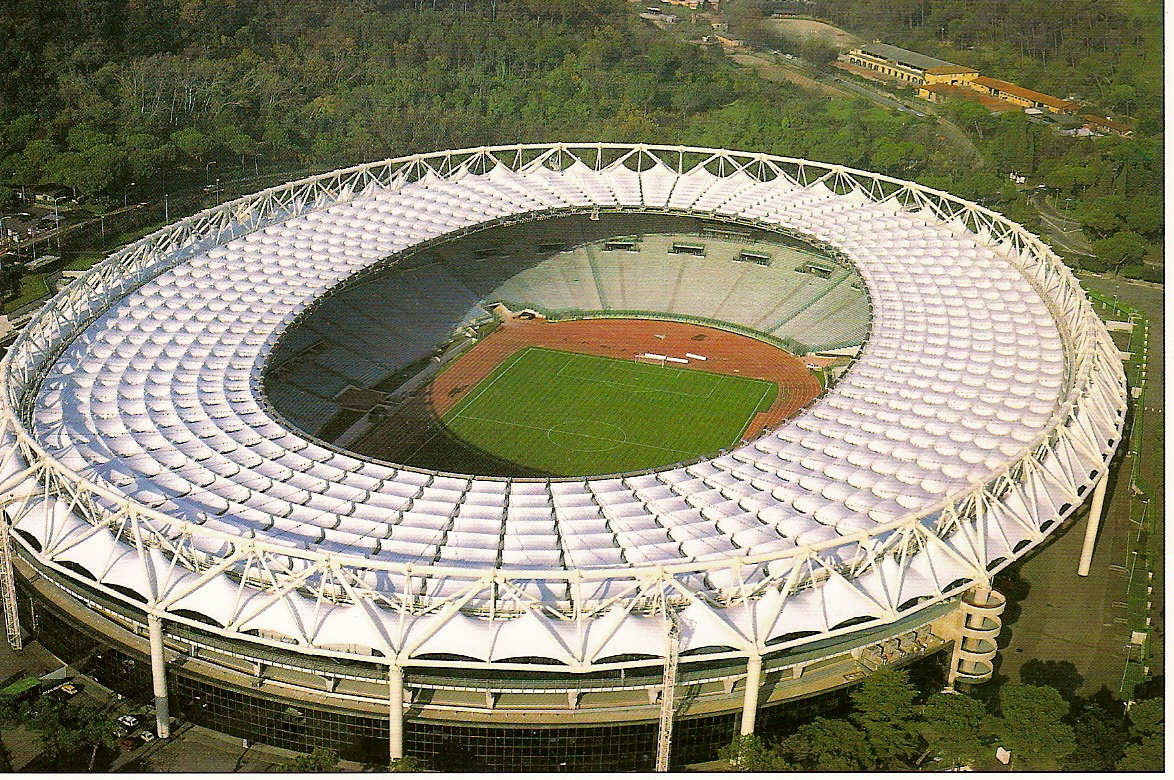 Stadio Olimpico
Metro
Ta metroens linje A til Ottavania stasjon. Fra Ottavania stasjon tar du buss nr. 32 og går av på Piazzale dele Farnesina.
Tilskuere
82.000